Shahjhanpur: A district and sessions court in Shahjhanpur, Uttar Pradesh, has sentenced an NRI woman and her lover to death for the murder of her husband in 2016.
Ramandeep Kaur, the wife of Sukhjit Singh, and her lover Gurpreet Singh were convicted of murder by the court on October 5. The two were sentenced to death on Saturday.
Sukhjit Singh, a native of Banda, lived in Drubury in England. His wife Ramandeep Kaur lived in Sensanatpur village in Banda district. Gurpreet Singh, a resident of Jenpal village in Kapurthala district of Punjab, was a friend of Ramandeep Kaur.
The couple often visited each other's homes. In 2016, Ramandeep Kaur's husband died. To remove Sukhjit Singh from her way, Ramandeep Kaur and Gurpreet Singh hatched a plan to kill him.
In July 2016, Sukhjit Singh, his wife, children, and his friends came to India on vacation. After visiting many places in the country, they reached Basatapur village in Banda district.
On one night in September 2016, Sukhjit Singh was murdered. The police arrested Ramandeep Kaur and Gurpreet Singh in connection with the murder.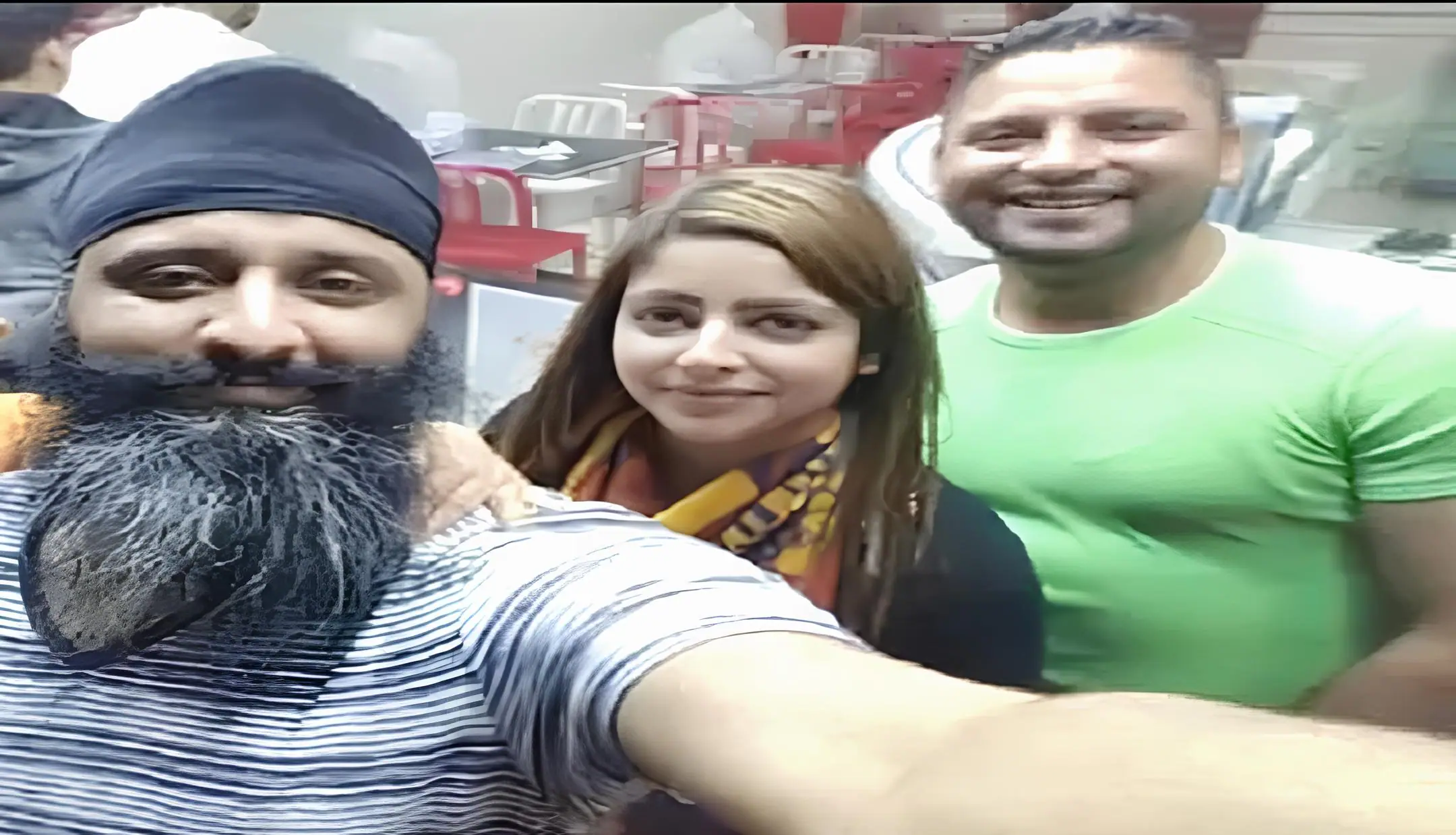 According to the police, Ramandeep Kaur had killed Sukhjit Singh with the help of her lover Gurpreet Singh due to love relations. The police presented both of them in court and sent them to jail.
The assistant district public prosecutor said that the Banda police had filed a chargesheet against Ramandeep Kaur and Gurpreet Singh in court. During the trial, 16 witnesses were presented in court.
On Thursday, the court convicted Ramandeep Kaur and Gurpreet Singh after hearing the witnesses' statements and the public prosecutor's arguments. Ramandeep Kaur was sentenced to death on Saturday and her lover was sentenced to life imprisonment.
Sukhjit Singh's 9-year-old son was the chief witness in his murder case. Before the murder, Ramandeep Kaur and Gurpreet Singh had mixed a sleeping medication in Sukhjit Singh's food. However, Sukhjit Singh's elderly mother ate the food instead of him, which is why he was able to hear the noise.
"My father is very good, but my mother is very bad. I would never want to see her mouth because he hit my mother in front of my eyes. He kept the pillow in my father's mouth and asked Gurpreet to cut it," Sukhjit Singh's son told the police in 2016.
"This statement was filed in the media," public prosecutor Ashok Kumar Khanna said. "This was rare. It is a matter of racial matter as the victim had been killed in the eyes of his 9-year-old son. We demand the death penalty for both the accused."
Both the accused were sent to Shahjhanpur jail on Thursday.
The case has raised concerns about the safety of NRIs and their families in India. It is also a reminder that the Indian law and order system is capable of delivering justice, even in the most difficult cases.