Offices to remain open today.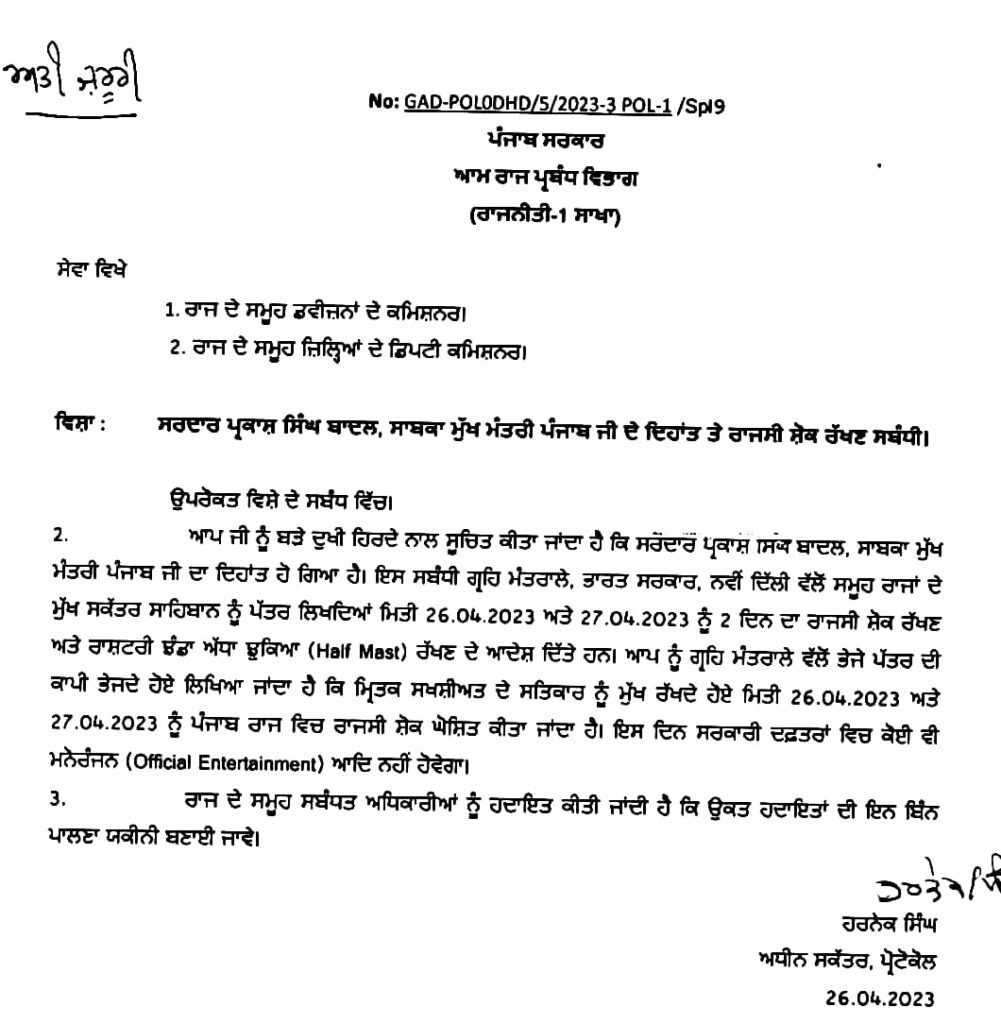 NewsPatiala: Former Punjab Chief Minsiter and Shiromani Akali Dal patron S Parkash Singh Badal passed away on Tuesday, at the age of 95.This was confirmed by the Personal Assistant of his son and party president Sukhbir Singh Badal.
Earlier on Monday, it was reported that he was under close observation in the ICU, at Fortis Hospital, Mohali.Badal was admitted to ICU on April 21, following complaints of breathing difficulties, according to the party.
Parkash Singh Badal served as the Chief Minister of Punjab multiple times. He was the CM from 1970-1971, from 1977-1980, from 1997-2002, and from 2007-2017.He was also the youngest Chief Minister to have ever hold office in the state of Punjab. (ANI)