Sakshi Sawhney-Deputy Commissioner visits grain markets to review the procurement process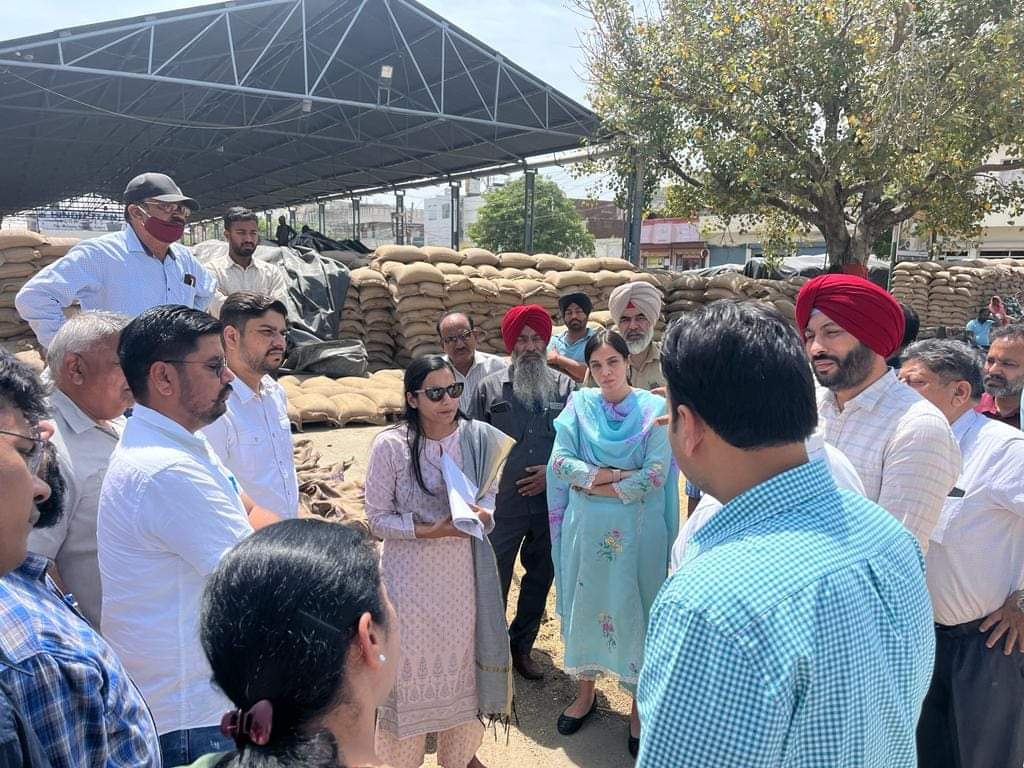 Patiala, April 19: Deputy Commissioner Sakshi Sawhney said that the lifting of the purchased wheat in the grain markets of the Patiala district is going on at a fast pace. 25 to 30 thousand metric tons of wheat are being lifted daily from the grain markets of the district and today it was picked up to 35 thousand metric tons. Deputy Commissioner held a meeting with all stakeholder departments and agencies, she also visited Patiala grain market, PEG (Private Entrepreneur's godowns) at village Lang and reviewed the procurement process minutely.
Deputy Commissioner also held a detailed meeting with FCI officials to resolve the issues pertaining to direct delivery and storage at PEG godowns. She instructed all agencies to immediately begin utilisation of PEG godowns to their optimum capacity. 21 PEG godowns across the district will be brought into use and immediately begin lifting and storage here.
The Deputy Commissioner said that Patiala district has recorded the highest wheat arrival from across Punjab. Till last evening, 6 lakh 39 thousand 349 metric tons have arrived in the district and out of this, 6 lakhs 29 thousand 341 metric tons wheat has been purchased and payment of Rs.1025.74 crores has been made to the farmers. She mentioned that today's lifted wheat was 156761 metric tons.
Sakshi Sawhney instructed SDMs, concerned officials including the district managers of all procurement agencies, District Food and Civil Supplies Controller and District Mandi Officer to go to the grain markets personally to speed up the lifting of the purchased wheat.
The Deputy Commissioner said that according to the instructions of Chief Minister Bhagwant Singh Mann, no farmer will face any difficulty in selling his produce in the district grain markets. District President of Aarthiya Association Jaswinder Singh Rana was also present in this meeting.