News Patiala:- Teej, a popular festival in Punjab, was celebrated with great enthusiasm at Adarsh Nursing College Samana Patiala on Saturday. DSP Samana Neha Aggarwal was the chief guest on the occasion.
In her address, DSP Aggarwal urged the students to be careful before going abroad for studies or marriage. She said that some boys get married by making an agreement and then do not go to the girls or take them with them. For this, it is important to do all the investigation before marriage.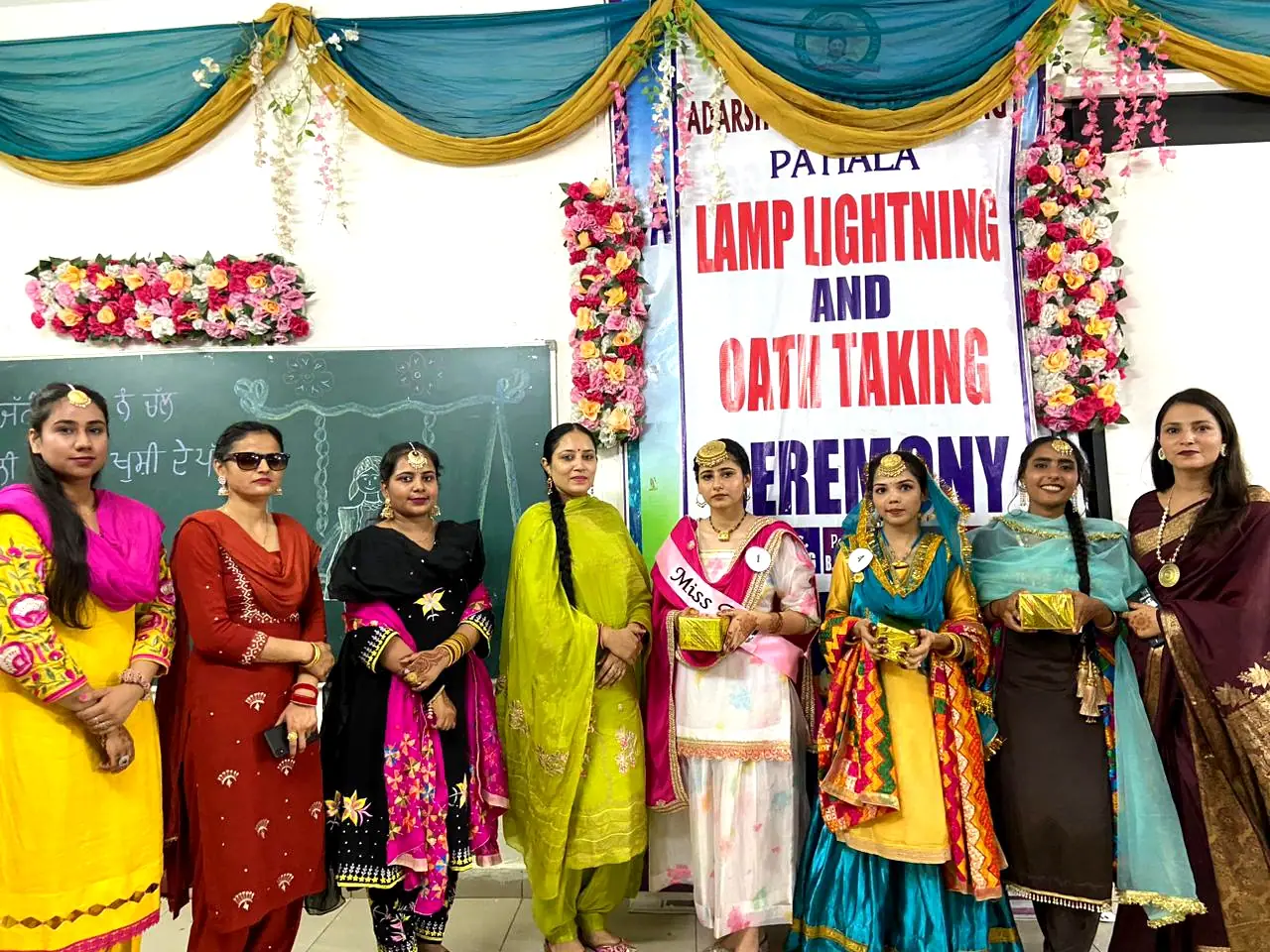 The students of the college presented a Punjabi folk dance, Gidda, and sang Punjabi folk songs on the occasion. College committee chairman Dr. KK Johri, Dr. Ritu Johri, Dr. Surendra Johri, and college principal Simran Kaur were also present.