The Punjab School Education Board (PSEB) has started an instant certificate service for examinees who need to get a second copy of their certificate for examinations held from 2020 onwards.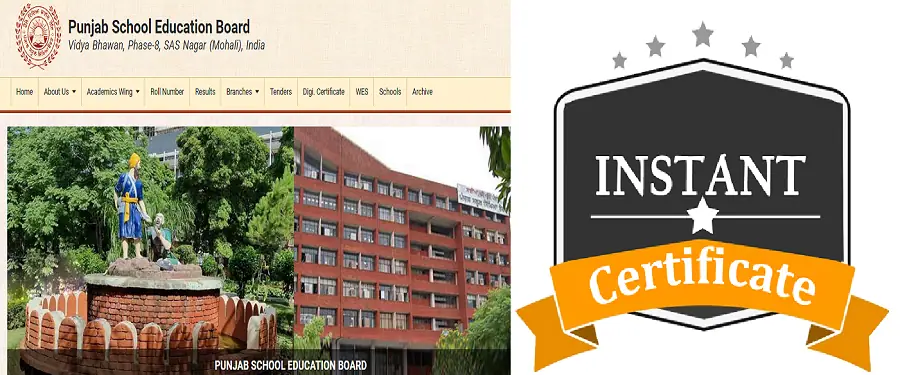 News Patiala: Under the new service, examinees can apply for their certificate online and have it delivered to their homes within 48 hours. If they apply for the certificate in person at the PSEB office, it will be issued on the same day.
The instant certificate service is a convenient and efficient way for examinees to get their certificates quickly and easily. It is also a cost-effective option, as the fee for the service is the same as the regular fee for a second copy of a certificate.
To apply for the instant certificate service, examinees can visit the PSEB website and fill out an online application form. They will need to provide their name, roll number, date of birth, and other information. They will also need to pay the application fee.
Once the application is submitted, the PSEB will process it and issue the certificate within 48 hours. The certificate will be delivered to the examinee's home by registered post.
The instant certificate service is a valuable addition to the PSEB's services. It makes it easier and more convenient for examinees to get their certificates, and it is a cost-effective options.