News Patiala: MLA Ajitpal Singh Kohli inaugurated the cycling track on Friday. It is the first of its kind cycling track in Patiala with a 1.2 km road length. Which has been dedicated to the Patyavalis.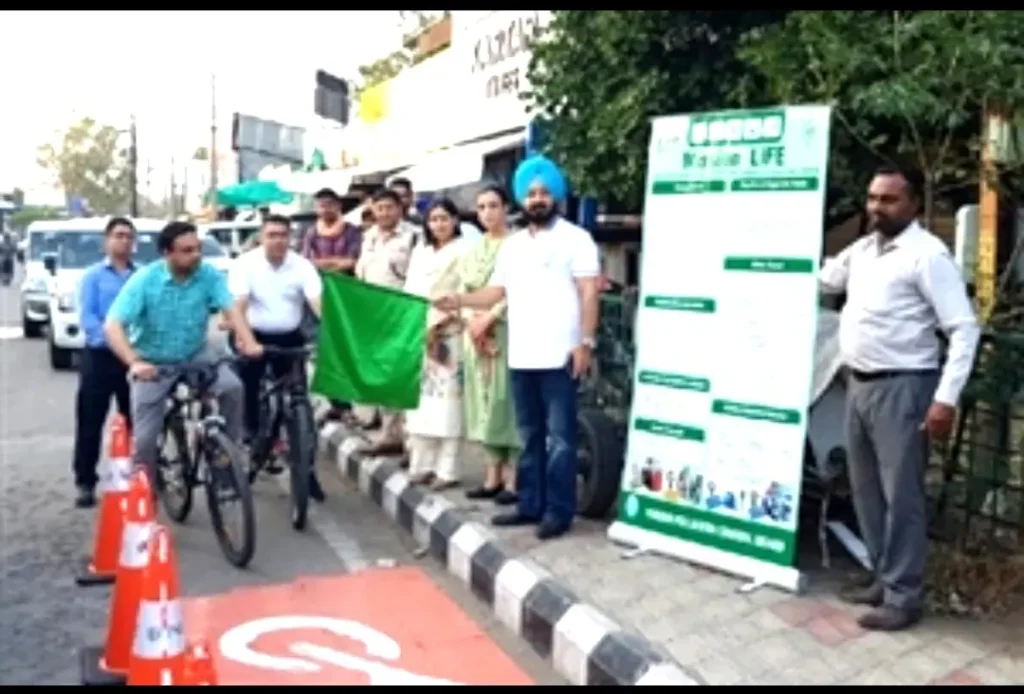 MLA Ajit Pal Singh Kohli said that the Punjab government first established Aam Aadmi clinics to make the health of the people healthier. Then Chief Minister Bhagwant Mann inaugurated the CM Yogashala at Patiala. Now a cycling lane has been built. He said that after Chandigarh, the cycling lane at Patiala city of Punjab has been prepared very quickly and has been dedicated to the cyclists today.
MLA Kohli said that while cycling is beneficial for our health, there is also a reduction in road accidents.
DC Patiala was also present on this occasion.