News Patiala, May 23: Additional Deputy Commissioner (G) Gurpreet Singh Thind informed it. He said that the online tokens system has been introduced for the convenience of citizens in Sewa Kendra.
This will come to work more quickly and with transparency. He also said that the civilians in the Sewa Kendra would now be able to get tokens online and offline ways.
An online token can be able to get the day after the citizen citizens. A maximum of five tokens will be generated from mobile in one day.
Now the online token generates
https://connect.punjab.gov.in/
Go to the link above and get the online tokens. Also, access the service center for the offline token.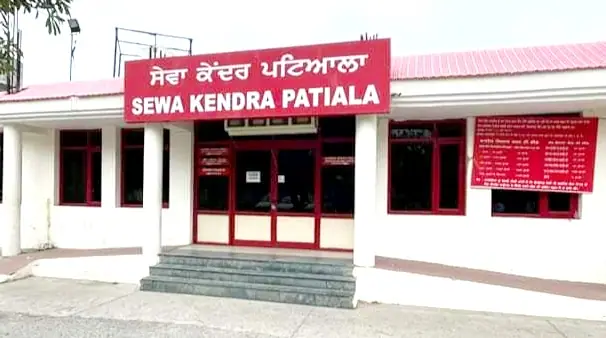 ਸੇਵਾ ਕੇਂਦਰ ਵਿਚ ਆਨਲਾਈਨ ਟੋਕਨ ਸਿਸਟਮ ਦੀ ਸ਼ੁਰੂਆਤ
ਪਟਿਆਲਾ, 23 ਮਈ: ਵਧੀਕ ਡਿਪਟੀ ਕਮਿਸ਼ਨਰ (ਜ) ਗੁਰਪ੍ਰੀਤ ਸਿੰਘ ਥਿੰਦ ਨੇ ਇਸ ਬਾਰੇ ਜਾਣਕਾਰੀ ਦਿੱਤੀ। ਓਹਨਾਂ ਦੱਸਿਆ ਕਿ ਪਟਿਆਲਾ ਦੇ ਸੇਵਾ ਕੇਂਦਰਾਂ 'ਚ ਹੁਣ ਨਾਗਰਿਕਾਂ ਦੀ ਸਹੂਲਤ ਲਈ ਆਨ ਲਾਈਨ ਟੋਕਨ ਸਿਸਟਮ ਦੀ ਸ਼ੁਰੂਆਤ ਕੀਤੀ ਗਈ ਹੈ।
ਇਸ ਨਾਲ ਕੰਮ 'ਚ ਹੋਰ ਤੇਜ਼ੀ ਅਤੇ ਪਾਰਦਰਸ਼ਤਾ ਆਵੇਗੀ।ਉਨ੍ਹਾਂ ਇਹ ਵੀ ਦੱਸਿਆ ਕਿ ਸੇਵਾ ਕੇਂਦਰਾਂ 'ਚ ਕੰਮ ਕਰਵਾਉਣ ਵਾਲੇ ਨਾਗਰਿਕ ਹੁਣ ਆਨ ਲਾਈਨ ਤੇ ਆਫ਼ ਲਾਈਨ ਦੋਵੇਂ ਤਰੀਕਿਆਂ ਨਾਲ ਟੋਕਨ ਪ੍ਰਾਪਤ ਕਰ ਸਕਣਗੇ। ਆਨ ਲਾਈਨ ਟੋਕਨ ਨਾਗਰਿਕ ਕੰਮ ਕਰਵਾਉਣ ਵਾਲੇ ਦਿਨ ਜਾ ਫੇਰ ਅਗਲੇ ਦਿਨ ਦਾ ਵੀ ਪ੍ਰਾਪਤ ਕਰ ਸਕਣਗੇ।
ਇਕ ਮੋਬਾਇਲ ਤੋਂ ਇਕ ਦਿਨ 'ਚ ਵੱਧ ਤੋਂ ਵੱਧ ਪੰਜ ਟੋਕਨ ਜਨਰੇਟ ਹੋ ਨਹੀਂ ਹੋਣਗੇ।
https://connect.punjab.gov.in/
ਉਪਰ ਦਿੱਤੇ ਲਿੰਕ ਤੇ ਜਾ ਕੇ ਆਨ ਲਾਈਨ ਟੋਕਨ ਪ੍ਰਾਪਤ ਕਰੋ। ਇਸ ਤੋਂ ਇਲਾਵਾ ਆਫ਼ ਲਾਈਨ ਟੋਕਨ ਲਈ ਸੇਵਾ ਕੇਂਦਰ ਵਿਚ ਪਹੁੰਚ ਕਰੋ।