News Patiala: People are working hard to clear snow from the road to Amarnath temple. The head of BRO, Rajeev Chaudhry, said this on Saturday. He talked to the media and said they are using helicopters and machines to remove snow.
1350 people are working on the road.He also said that the government hopes that 5 lakh people will go to Amarnath temple this year. He said BRO is making long roads, bridges, tunnels, and airfields for this. He said this work is important for the country.
He said they have to make the road wider and safer from falling rocks.He also said that they have to finish all this work by June 15. He said they have to make the bridges stronger too. He said two teams of BRO are working on this.The Amarnath yatra will start next month.
The Amarnath Temple is a Hindu cave shrine located in the Indian state of Jammu and Kashmir. It is situated at an altitude of 3,888 meters (12,756 feet) in the Himalayas, about 168 kilometers (104 miles) from Srinagar, the summer capital of Jammu and Kashmir. The cave is revered by Hindus as the place where Lord Shiva revealed the secret of immortality to his consort, Parvati.
The Amarnath Yatra, or pilgrimage to Amarnath, is one of the most popular pilgrimages in India. It is undertaken by Hindus from all over the world, and is especially popular during the summer months, when the cave is open to pilgrims.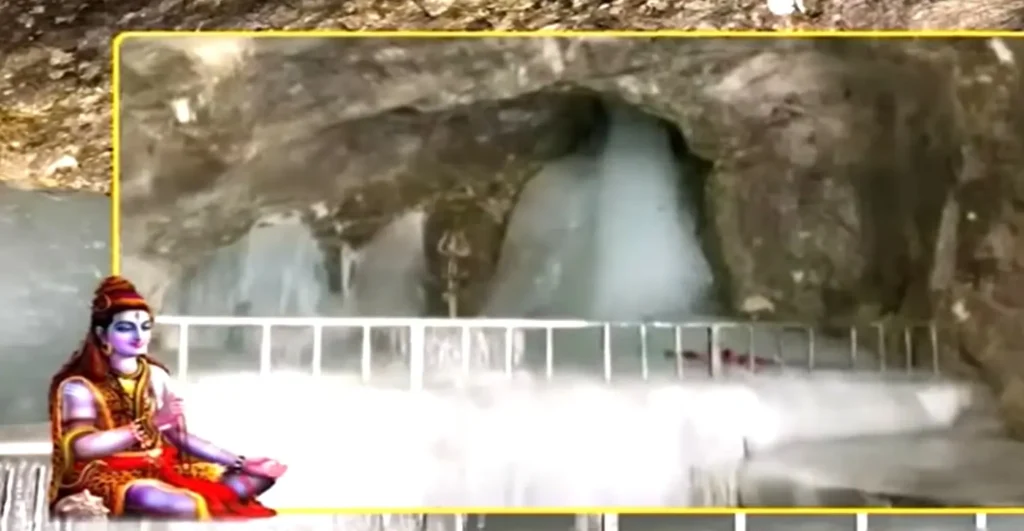 Here are some facts about the Amarnath Temple:
The cave is about 150 feet long and 100 feet wide.
The natural ice formation in the cave is shaped like a lingam, or phallus, which is a symbol of Shiva.
The ice formation is accompanied by two smaller ice formations, which are believed to represent Parvati and Ganesha.
The Amarnath Yatra is usually undertaken in the month of July or August.
The journey to the cave is difficult and dangerous, and pilgrims must be in good physical condition to undertake it.
The Amarnath Yatra is a religious experience that is deeply meaningful to many Hindus.
The Amarnath Temple is a sacred place for Hindus, and the Amarnath Yatra is a journey that is undertaken with great devotion. The temple is a reminder of the power of faith, and the journey to the cave is a test of both physical and spiritual strength.